Set in the fast-paced and jazz-centric New York City and the abstract illusionary world of The Great Before, Soul capitalizes on the contrasts between the big city and the cosmic realm, a unique 23 journey from inspiration to film for director and screenwriter Pete Docter and his team at Pixar Animation Studios.
It started with my son—he's 23 now—but the instant he was born, he already had a personality," says Docter. "Where did that come from? I thought your personality developed through your interaction with the world. And yet, it was pretty clear that we're all born with a very unique, specific sense of who we are.
"In our story, everyone is born with a soul," continues Docter. "And those souls don't just show up unprepared, they're trained and given personality and interests."
Joe Gardner, however, doesn't feel like he belongs in this land of new souls. Determined to return to his life, he teams up with a precocious soul, 22 , who has never understood the appeal of the human experience.
"Sometimes souls have a little bit of trouble finding that special spark to earn their way to Earth," says co-director and co-screenwriter Kemp Powers. "The Counselors at The Great Before call on mentors to help inspire these souls—extraordinary people in history like Abraham Lincoln. And that's worked for every single soul except 22, who's a bit like a petulant pre-teen. And she definitely, without a doubt, has no desire to go to Earth."
Joe inadvertently becomes 22's next mentor, and he figures if he can help her, maybe he can make it back to Earth in time for his big gig. "He thinks that all he has to do is help her find her spark—that thing that makes life worth living," says producer Dana Murray. "He thinks it's easy. It's like loving jazz, which seems so obvious to him."
But as Joe desperately tries to show 22 what's great about living, he may just discover the answers to questions he never even thought of asking about his own life.
Says head of story Kristen Lester, "What makes a meaningful life?' Is it about the relationships you have? Is it about being present? You can have a great conversation, then a great cup of coffee—do those things together become meaningful? Our story doesn't really land hard in one camp: relationships, family—there's a sense that it's all of it."
Co-screenwriter Mike Jones agrees. "I think no matter where we are or how far we've come, we sometimes wonder about greener grass. We're always pushing. There's always that drive in an artist to create something, to never be satisfied."
Docter recognizes the idea in his own life. "I've been so lucky to work with some incredible people and make movies that have been seen around the world," he says. "But I realized that as wonderful as these projects are, there's more to living than a singular passion—as expressive and fulfilling as that may be. Sometimes the small insignificant things are what it's really about.
"I remember one day I was biking and I stopped and picked a raspberry," he continues. "It was warmed by the sun and became the most amazing raspberry I ever had. I still remember that nearly-nothing moment vividly. Almost any moment in our lives could be a transcendental moment that defines why we're here. This film is about broadening the idea of a singular focus to thinking more widely about what life has to offer and what we have to offer life."
Filmmakers' approach to the film and the characters' performances was inspired in part by two diverse influences: the art of English artist and satirical cartoonist Ronald Searle, and the animation from Disney's 1961 animated classic "101 Dalmatians."
Says animation supervisor Jude Brownbill, "Searle and '101 Dalmatians' influenced the look and feel of 'Soul' in almost every department—from the imperfect shape of buildings, furniture and props, to the number of folds on a characters' clothing. For animation, Searle's influence inspired bold and direct posing within clear compositions that lead the viewer's eye through the scene. Studying '101 Dalmatians' reinforced the importance of laying out one acting idea at a time and holding within key poses to allow important moments to be read more clearly."
You want these characters to be as authentic and real as possible," says Docter. "I'm an amateur musician, and I do really relate to Joe, but I'm not African American. I didn't grow up in that culture. Having Kemp on board was a huge help in that regard, and the cultural consultants and musicians we've worked with brought us so much knowledge—we wouldn't have been able to make the film without their help and support."
Kristen Lester, head of story, points out that Joe's journey is not unlike many of the people at Pixar. "I come from an artistic background," she says, "I have a passion for art, so I related to Joe's singular drive—his singular focus. He thinks if he's not doing the one thing he's set his sights on, then he's not worth anything."
Joe's dedication to his dream is steadfast—he lives alone in his Queens apartment, immersing himself in his music, and when he does venture out, he spends most of his time talking about jazz. But just when it looks like his dream will come true, everything changes.
"He falls into a manhole," says producer Dana Murray, "but he decides he's not done with life yet—especially not now. So, he manages to go through multiple realms, ultimately landing in The Great Before."
Joe finds himself on an eye-opening journey he hadn't counted on, charged with showing a new soul why life is worth living, and thinking he has all the answers. His look changes, of course, when he's in the soul world—but filmmakers wanted to maintain the essence of Joe.
But Joe's time in The Great Before is temporary. He and 22 find their way back to Earth in a rather unconventional way, marking the real beginning of their adventure together.
According to co-director Kemp Powers, while Joe has a lot to learn, he isn't the only one. "Joe Gardner is all of us," says Powers. "I think anyone can empathize with this idea of questioning whether they're doing what they're meant to be doing. At what point do I give up on this thing I've been pursuing for so long?"
The lesson, it turns out, might not be about realizing one's dream after all. "We didn't want to put a movie out there that made people feel like they were supposed to have a specific, grand purpose," says Murray. "This film is for everyone; everyone can connect to it."
Filmmakers sought to set "Soul" in a recognizable city to ground that part of the film. "As soon as we landed on jazz, we started to explore New York City," says Docter. "Though jazz didn't originate there, New York is the jazz capital of America. It is a center of culture, full of immigrants and influences from around the world. It's a rich and vibrant place to feature a film."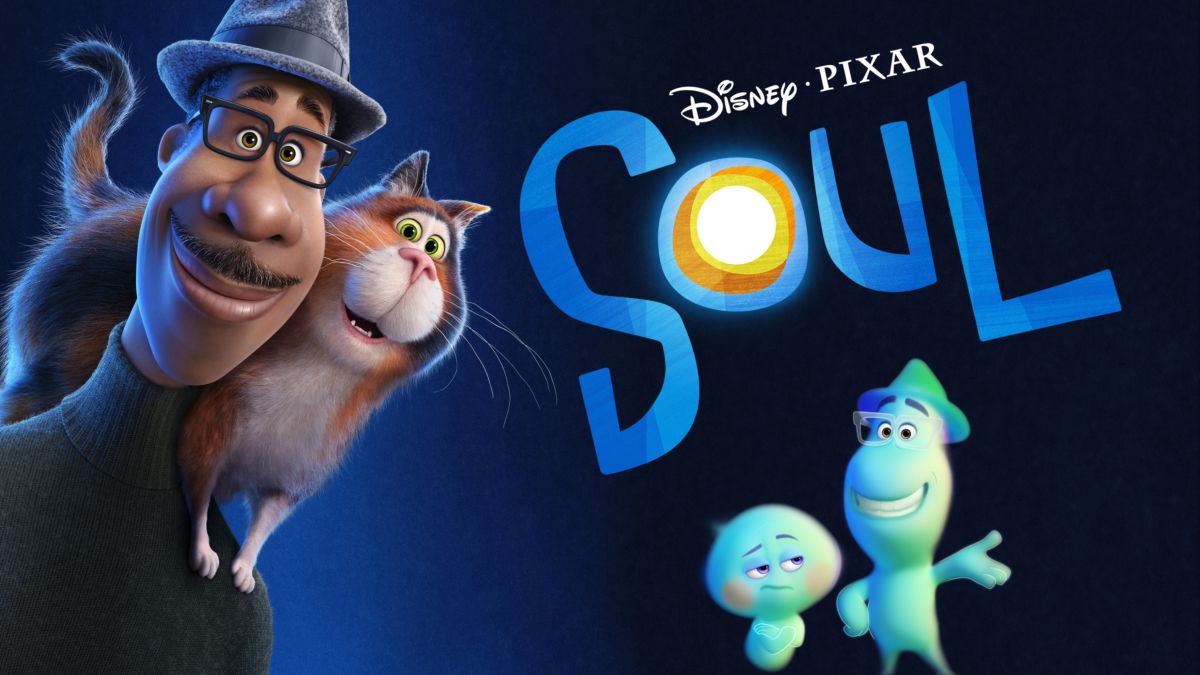 According to co-director Kemp Powers, the Big Apple's connection to jazz was powerful. "Jazz is a uniquely American art form, and New York City has one of the strongest histories of jazz—some of the most famous musicians are known for their performances in New York City.
"But it's not just about the music," continues Powers, who grew up in the city. "It's about the dynamism of that world. 'Soul' is a story about the meaning of life and the connections we make with each other. In New York, people are literally bumping up against one another. Diversity is visually evident on every single street. There's really no place quite like it."
Powers adds that the way New York City is depicted and the places featured in the film was very important to him. "You can be universal but also incredibly specific," he says. "It was really important that New York is a great melting pot of a city, but it was also important that Joe was able to pass through Black spaces—I thought it would contribute to the cultural authenticity of the character and make the whole story come alive."
While filmmakers were able to tap into the real-life big city when it came to the New York City scenes in "Soul," The Great Before had to be created from scratch. "Worlds like this are super fun to put together, but super challenging, too, because they could be anything," says director Pete Docter. "It was very important that it was a reflection of the main character and the story we were telling about him. Joe believes he was born to be a musician, so this world was designed to amplify his belief system: souls are given personalities and interests."
Docter's signature imagination is fully represented in the world. "You can tell from Pete's previous films like 'Up' and 'Inside Out' that he loves animation and loves pushing the boundaries of what it can do," says executive producer Dan Scanlon. "But with 'Soul,' he and his team strived to go further than ever before. They wanted to show audiences a world they'd never seen before in the form of the You Seminar. For Pete and his team showing something new was more about restraint than about adding all the bells and whistles. The world is very deceptively simple, big bold beautiful shapes, abstract buildings that look like none you've ever seen on Earth. It takes guts to try to communicate an idea with less, but if it's done right it can end up saying a lot more."
The Screenwriters
PETE DOCTER (Director/Story & Screenplay by) is the Oscar-winning director of Monsters, Inc., Up and Inside Out, and chief creative officer at Pixar Animation Studios.
Starting at Pixar in 1990 as the studio's third animator, Docter collaborated and helped develop the story and characters for Toy Story, Pixar's first full-length animated feature film, for which he also was supervising animator. He served as a storyboard artist on A Bug's Life and wrote initial story treatments for both Toy Story 2 and WALL•E. Aside from directing his three films, Docter also executive produced Monsters University and the Academy Award-winning Brave.
Docter's interest in animation began at age 8 when he created his first flipbook. He studied character animation at California Institute of the Arts (CalArts) in Valencia, Calif., where he produced a variety of short films, one of which won a Student Academy Award. Those films have since been shown in animation festivals worldwide and are featured on the Pixar Short Films Collection Volume 2.
KEMP POWERS (Co-Director/Story & Screenplay by) began at Pixar Animation Studios in August 2018.
Powers grew up in Brooklyn, NY. He attended both Howard University and the University of Michigan. Prior to Pixar, Powers was an award-winning playwright, television and film screenwriter, and journalist. His play "One Night in Miami…" received three L.A. Drama Critics Circle Awards and four NAACP Theatre Awards, and was nominated for the 2017 Laurence Olivier Award for best new play. He adapted it into a feature film, which is being directed by Academy Award-winning actress Regina King. He was a writer for the television show Star Trek: Discovery and has toured nationally as a storyteller for the Peabody Award-winning series The Moth.
MIKE JONES (Story & Screenplay by) has been a writer and story consultant to Pixar Animation Studios since June 2013, and joined the studio full-time in March 2017. He has served on the brain trusts of many Pixar films, including Finding Dory, Incredibles 2 and the Academy Award-winning features Inside Out, Coco and Toy Story 4. He also serves on the story trusts of many Sparkshorts, as well as features in early development.
As a senior story and creative artist, Jones works with the director to develop a story in its early stages. Together, they explore characters and character arcs, with Jones writing various script drafts until it's cohesive. After early development, Jones continues to work with the production departments on the different versions of the reels by rewriting every sequence as needed, consulting on storyboards and advising on editorial assemblies.
Before joining Pixar, Jones was a working screenwriter for 20 years, writing scripts for nearly every major Hollywood studio. Prior to screenwriting, he served on the editorial staffs of Filmmaker Magazine, IndieWire and Variety.
Jones grew up in San Antonio, Texas, and attended NYU Film School. He lived in New York for 16 years before moving to Los Angeles. He resides in Northern California.